YACHTS
The next generation of Yacht Design
by: Matthew Brady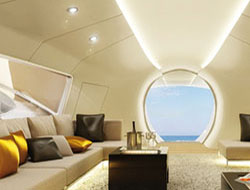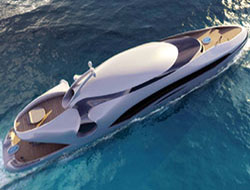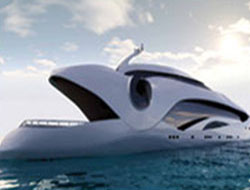 Futuristic and innovative, design by Schöpfer Yachts LLC goes far away, satisfying whims of a demanding clientele with new structural technologies, new production processes and new materials that make future yachts appear like anything other than conventional means of sailing. Schöpfer Yachts is a United States based company dedicated to the pursuit of advanced yacht aesthetics and technology. The company enter the next generation of yachting design, it offers its design collection to the global yachting community and to prospective owners who share its vision of innovation and excellence.
The first design launch of the Company is Oculus, a 250 foot vessel designed by Kevin Schöpfer, founder and owner of his namesake company. This long distance cruising yacht is designed to accommodate twelve guests in extraordinary comfort. The exterior styling is representative of the jaw and eye socket bone structure of whale.
The second design launch of Schöpfer Yachts is Infinitas, a 300 foot yacht designed to accommodate sixteen guests, with a central structural spine that holds the loop together allowing the yacht's superstructure to seamlessly flow within itself. The design's main inspiration comes from the symbol for infinity.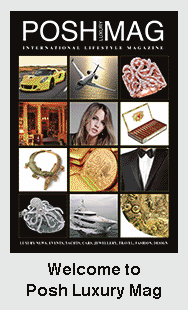 Copyright © PoshMag.Net - All Rights Reserved
Posh Luxury Mag

Terms of Use

Privacy Policy

SiteMap