JEWELLERY
Elizabeth Taylor's Collection
by: Lucy Taylor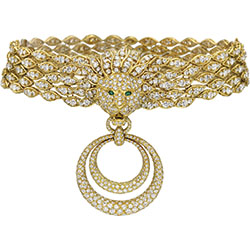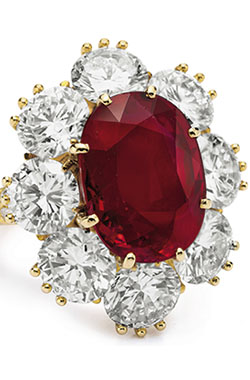 Memorable actress in films like Cleopatra or Who's afraid of Virginia Woolf, the legendary Hollywood figure Elizabeth Taylor was also known for her unwavering love for jewellery: she owned one of the worlds largest jewellery collection.
Without question, Liz Taylor had the greatest collection of jewellery ever assembled by a Hollywood movie star. It is among one of the most extravagant collections of jewellery in the world and Van Cleef & Arpels was pleased to play such a significant role in Taylor's collecting over her lifetime, including pieces the actress received from Michael Jackson and from the business magnate Ron Perelman as well as designs she purchased herself.
Richard Burton provided the actress with the majority of her Van Cleef & Arpels jewels. "One day I am going to find you the most perfect ruby in the world" was the romantic promise Richard Burton once made to the star. After four years searching for the stone, he found the Puertas Ruby, a gem with a royal provenance.
Taylor's celebrated violet eyes inspired Richard Burton to purchase the Triphanes purple necklace and ear pendants of amethyst beads, oval-shape Kunzite, diamonds and yellow gold. The violet-eyed beauty adored also long necklaces she could slip on and easily wear.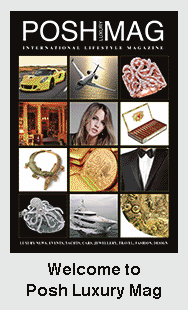 Copyright © PoshMag.Net - All Rights Reserved
Posh Luxury Mag

Terms of Use

Privacy Policy

SiteMap