GOURMET
Cipriani Wall Street - New York
by: Monique Gauthier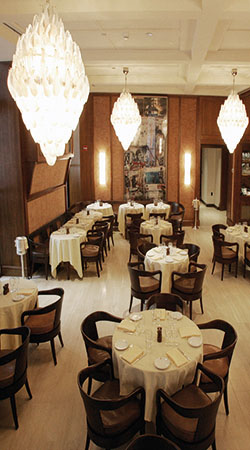 The restaurant stands as a triumph of Greek revival architecture, as well as a grand and luxurious venue for weddings and social events. The cuisine is some of the most authentically Italian in New York, especially the fine pastas – as the green tagliolini baked with ham – and the many choices of risotto. Most of the fish and meat offerings lead up nicely to some very good desserts. For starters, order a Bellini, the peach-champagne cocktail that was invented in Harry's Bar in Venice.
Occupying an entire city block, Cipriani Wall Street served as the home of the New York Merchants' Exchange, the New York Stock Exchange and the US Customs House, as well as the headquarters of the National City Bank.
The menu includes also: pasta e fagioli, traditional fish soup, carpaccio alla Cipriani and the masterpiece rice Pilaf alla Valenziana.
Cipriani Wall Street
55, Wall Street
New York, NY 10005
Ph: 212 699.40.96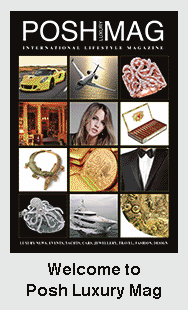 Copyright © PoshMag.Net - All Rights Reserved
Posh Luxury Mag

Terms of Use

Privacy Policy

SiteMap